Fathers Day
Why Waze Works
43% of survey respondents plan to celebrate Father's Day this year,
honoring dads, grandads, sons & more
Plan to celebrate in-person
Plan to celebrate virtually
Top gift ideas for father's Day are fairly traditional; home improvement,
tools, and auto accessories
Home Improvement / Gardening Tools
Waze experienced an increase in consumer activity around Father's Day
Home Improvement Retailers

24%

24%

Dollar Stores

28%

28%

Mass Merchant Retailers

7%

7%

Grocery Stores

15%

15%

Fast Food Restaurants

9%

9%
10% of survey respondents say they typically travel to celebrate Father's Day.
Of those who do, 40% plan to travel more than 50 miles, with almost one-quarter, 23%
traveling over 100 miles to celebrate someone special.
The #1 mode of transportation for Father's Day is by car, with 79% of responders choosing
to drive to their destination.
51% of those who travel for father's Day plan to fill up for gas on their journey while 31%
plan to stop on their journey for a meal and/or snack while on the road.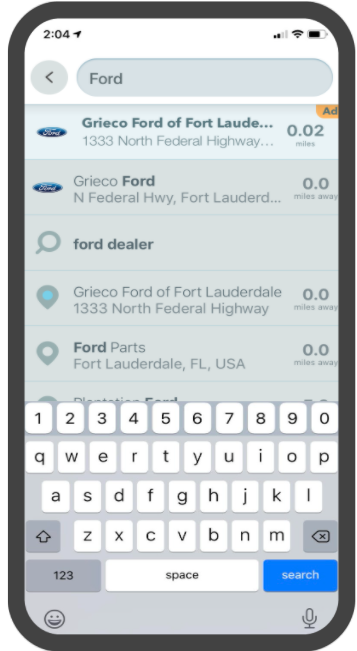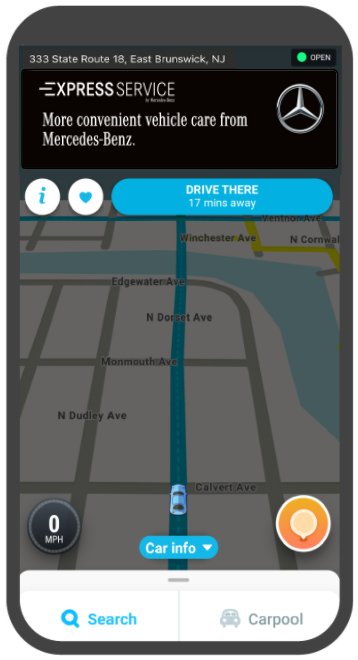 Branded Pins
A branded pin will appear
on the Waze map, making
drivers in your area aware
of your location and keeping
your messaging top of mind.
Showcase a new location or
one where competition is
strong.
Sponsored Search
Using sponsored search
will 
allow your locations to
be 
prioritized over similar
brands, as well as appear
when drivers search for
relevant terms.
Stand out amongst other
brands, leveraging targeting
and expansive search terms.
Zero-Speed Takeover
A zero-speed takeover
serves a more active
message when a driver
comes to a complete stop,
in which a specific action
such as 'Save for Later' can
be taken.
Grab Wazers' attention with
engaging creative about a
specific promotion or
product offering.